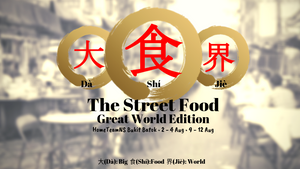 Check us out from 9 - 12 Aug 2019 at Home Team NS Bukit Batok to celebrate NDP 2019 Venue: 2 Bukit Batok West Ave 7, Singapore 659003                    Time: 11am – 10pm Free Admission! This event is open to public
---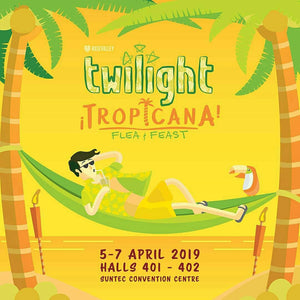 We were at Twilight Tropicana Flea Feast for the 1st time @ Suntec Convention Hall 401 Booth A2. It was an interesting and meaningful event as we made new friends and new customers. Thanks to all those who came to support us. The owner of @jartistry.sg, Joei, is currently an university student. She makes handmade pendant to support her tertiary tuition fee and we were first connected via Instagram. In fact, we met her on the day of the event for the very first time. Gogives is so pleased to be able to help and offered a small section of the...
---
Gogives participated in La Kopi Singapore event held at Singapore Expo Hall 5B from 25 - 27 Jan 2019. The Singapore National Brewers Cup Championship 2019 and Singapore National Barista Championship 2019 are also being held at this event organised by Singapore Coffee Association.                                                            
---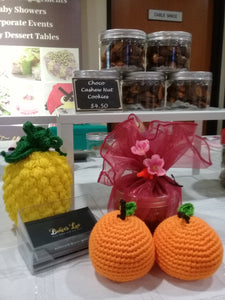 It is the time of the year where lots of Chinese New Year cookies and goodies will be bought. We joined the Chinese New Year event and launched Chinese New Year handmade crochet home deco oranges, pineapple and little piggies to welcome the new year together with our handmade dolls.     
---

We are so happy to join the Christmas Holiday Bazaar at Distrii Singapore from 29 - 30 Dec 2018. We met many charitable groups and social enterprises in this event and it was a great pleasure to know them. We hope to have opportunity to work with them in the future where appropriate.